Houston has many nicknames, Bayou City, Space City, H-Town, Energy Capital of the World, Magnolia City, Clutch City and Big Heart! We call it home and love to show it off to out of town visitors. People who visit Houston are surprised by its size (4th largest city in US), cultural diversity (over 100 languages spoken), largest medical center in the world, biggest rodeo every spring, 2nd largest theater district, and home of the first Hindu Mandir built in the US.
Like many Houstonians we are proud our city and want to share some of our favorite things to do in Houston Texas. Houston has fun outdoor activities, culture / tourist destinations, culinary or nightlife ready to explore. Enjoy our blog on Houston Staycation or Vacation ideas.
Outdoor Activities:
We love all the parks and outdoor activities in Houston plus proximity to the Gulf of Mexico (Galveston):
James Turrell's Twilight Epiphany Skyspace: This venue is free and a wonderful way to observe the sunrise and sunset. We made reservations, but did not need to show any documentation. Skyspace
Waugh Bat Colony: Houston, like Austin, has a large bat colony at the corner of Waugh Drive / Allen Parkway  Bat Colony link
Discovery Green is Houston's version of Central Park as it provides a park in the downtown area  Discovery Green link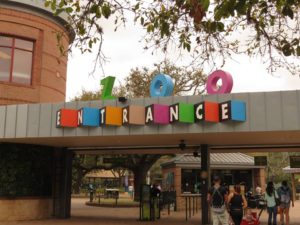 Houston Zoo – if you are looking for something to do with the kids, check out the zoo. One of our favorite things to do is to feed the giraffe (nominal fee for the food) but a memorable experience.  Zoo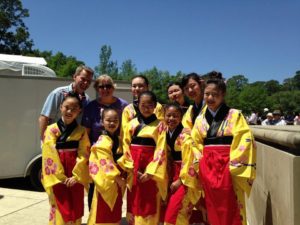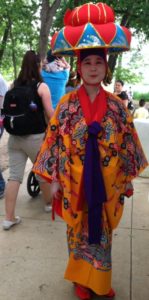 Herman Park – here is a guide on the best ways to enjoy the park – fitness, romantic stroll, arbor observation, etc.  There is a beautiful Japanese Garden in the park too. Every spring the city hosts a Japan Festival too. Hermann Park Guide
Rothko Chapel This is our son (20 year old) favorite place to enjoy a spiritual place to pray and meditate.     Rothko Chapel
Houston Arboretum & Nature Center 4501 Woodway Drive is another opportunity to enjoy another surprise to visitors,  Houston's many green belts and parks. The Arboretum is located near Memorial Park . Visitors can enjoy the trails on the 155 acres. The adjacent Memorial Park welcomes thousands of trail riders as they come to Houston for the Houston Livestock & Rodeo.  Arboretum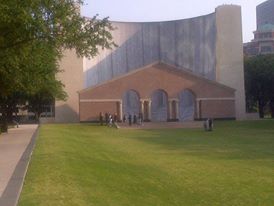 Gerald D. Hines Waterwall Park 2800 Post Oak Boulevard, is one of our favorite places to take photos. It is a big fountain, it "features a 64-foot semi-circular architectural fountain that re-circulates 11,000 gallons of water per minute as it cascades down the structure's inner and outer walls".  Hines Water wall Park
Tourist Destination or Culture Venues
Houston is not just cowboys or skyscrapers. Houston has a nice museum district with many offering free admission on Thursday. Cultural diversity provides a backdrop for culinary delights and unique places to visit.  Right after NYC's Broadway, Houston has 2nd largest theater district.
Houston Greeters – plan ahead (1-2 weeks) This a volunteer based program that offers tours of many tourist destinations  Greeters Tour Info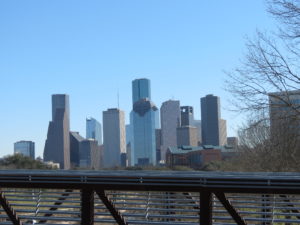 Space Center- Hey when you are in Space City, you probably should check out NASA. This is one of our families favorite venues to visit for a staycation or suggesting to out of towners. It is well done – hands on activities and you will learn a lot about space. Fee  Space Center
Kemah Boardwalk – This is a fun place to take a family or enjoy a dinner on the waterway. Kemah boardwalk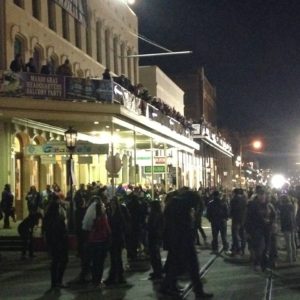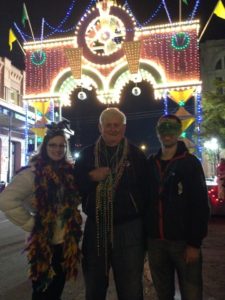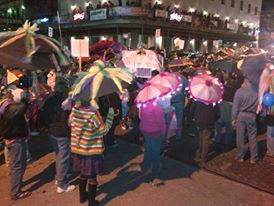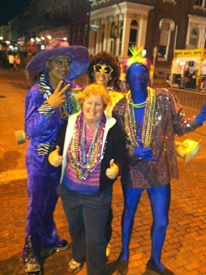 Galveston Beach & historic strand– Galveston is a short drive from Houston. We enjoy strolls on the beach and seawall also the historic strand. Galveston has a Mardi Gras every year.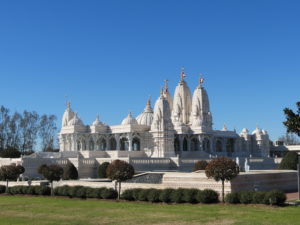 BAPS Shri Swaminarayan Mandir 1150 Brand Ln  Stafford (suburb adjacent to Houston). It is the first Hindu Mandir built in the US.  We read that it was built in India and reassembled at its present location. FREE baps link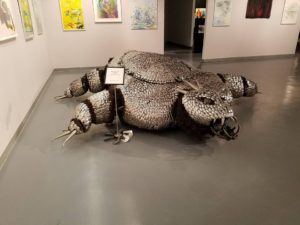 Art Car Museum is a small fun museum that is the "garage" for some of the cars that are showcased in the annual Art Car Parade. FREE (donations are accepted)  Art Car Museum
Museum District– Houston a large variety of museums, so check out this link to the Museum district: Museum District link   We like the Fine Arts, Health Museum, Natural Science Museum, Children's Museum, Holocaust Museum, Cockrell Butterfly
Menil Collection: This free art museum is a highly respected museum with the goal of making the arts accessible to all.  Menil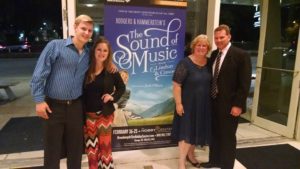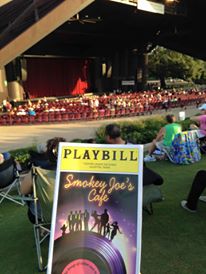 Miller Outdoor Theater one of the venues we enjoy seeing performances at is close to the Herman park near the Houston Zoo. Many of the theater companies showcase a production at this free venue – shows starts mid spring until fall.  Bring a blanket or chair if you want to relax on the lawn or you can get tickets earlier in the day to be in the pavilion area. FREE  Miller Outdoor Theatre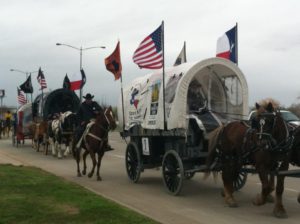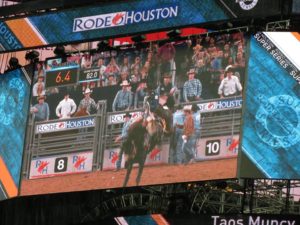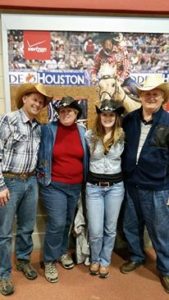 Houston Livestock & Rodeo– is the largest rodeo and has a great line-up of entertainers in the spring- Fee
Galleria: Texas largest mall and 4th largest in the US. It has a lot of stores and a full size ice skating rink that attracts people from all over the world.  Galleria
Downtown Tunnels: 7 miles of Downtown Tunnels that connect the office buildings there are restaurants and shops – Monday to Friday during the day Tunnel map
Culinary Scene
Houston has a Chinatown, Tex-Mex restaurants and continental restaurants that will impress any guest. University of Houston has one of the top hospitality management programs in the world, so Houston restaurants / hotels understand the art of hospitality. Here are just a few of our fun eateries, Houston has a wonderful restaurant scene.
Original Ninfa's on Navigation is a Houston landmark. It is east of downtown.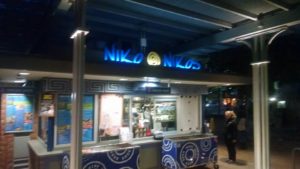 Niko Nikos – Greek restaurant has a couple locations and can be busy peak times.
Fuzzy's Pizza– delicious pizza that serves up a variety of pies, a couple creations are named after President Bush & First Lady Barbara Bush.
Beck's Prime Burgers is not your typical fast food restaurant – they serve quality food and as my mom would say their malts "are to die for". If you get one, we get the desert portion which does not overload you with sweets.
Frenchy's chicken– first restaurant is close to the University of Houston, now they have franchise locations across the city. Chicken is spiced perfectly and is juicy if you are up for southern fried chicken.
House of Pies is good if you are looking for a delicious slice of pie, this is one of our favorite places for a late night treat.
 Continental restaurants (or restaurants to impress your sweetie):
Rainbow Lodge – has a lovely setting and rustic ambiance.
Houston brag list: Here are some of the top rated / reviewed restaurants by various sources, we wanted to share this with you.
Bar/Club areas: Mid Town & Washington Ave
http://www.houstonchronicle.com/entertainment/top-100-restaurants/
Culinary Tour- Check to see if a tour is going on when you are in Houston  Culinary tours
Follow us on Facebook & Twitter !
We encourage you to visit our sponsors (ads) on each page. Enjoy getting to know Houston!