Andrew Jackson's Hermitage is in Nashville, Tennessee
We love visiting Presidential museums and were glad we could visit Andrew Jackson's Hermitage.
It is a great destination for history buffs or families who want to learn more about the 7th US President. According to our guide one of the best preserved presidential homes and is located on over 1000 acres.
HOME: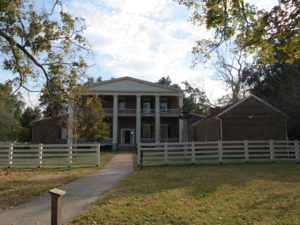 "Come to Nashville to tour Andrew Jackson's Hermitage – Home of the People's President.
General Jackson welcomed many important visitors to The Hermitage throughout his life. Continuing his tradition, The Hermitage staff welcomes you to an enjoyable experience with family and friends."
The home is rather modest for a presidential home. According to our guide it contains many original pieces from the Jackson family. The name Hermitage makes you think hermit which is the opposite because Andrew Jackson truly enjoyed entertaining, our guide explained that Jackson encouraged people to visit him.
GARDEN: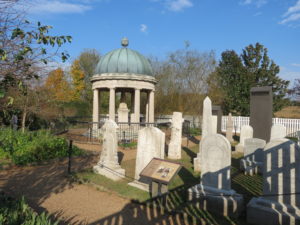 The Gardens and grounds were nice and we enjoyed walking around them. Jackson's tomb is on the grounds too. His beloved wife died before him, so she is buried in the gardens she loved. Jackson had the tomb added later.
MUSEUM:
We also enjoyed the museum which is full of a lot of history. It was filled with interesting facts about his life. Here is a link for some of facts
Please follow us on Facebook and Twitter !  We encourage you to visit our sponsors (ads) on each page.